​​On May 23rd and 24th 2018, over 200 engineers, designers and optimization specialists from all over the world gathered in Trieste (Italy) for the 8th edition of ESTECO International Users' Meeting.
With 44 speakers, 3 parallel rooms, 2 workshops, 2 training sessions and a round table, this biennial event confirmed its reputation as a leading forum for sharing engineering knowledge and optimization experiences. During the 2-day conference attendees had the chance to network with engineering professionals, learn about the latest product updates and future development drivers and enjoy the the view of Trieste from the sea.
​​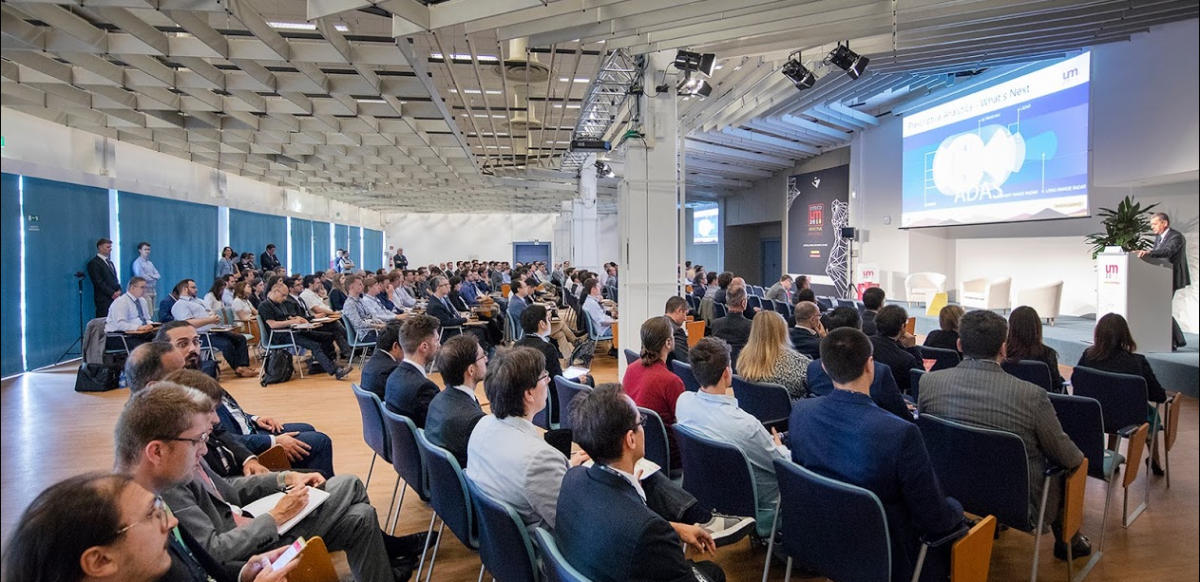 ​
This year's topic - Effective Efficiency - was a silver thread running across many presentations, throughout all the keynote sessions. How can we effectively exploit data management to get the best out of numerical efficiency? How will artificial intelligence evolve to further boost efficiency in the design process? Experts from leading global organizations addressed these questions (and many more) from the ESTECO UM18 stage.
Carlo Poloni now opening #estecoUM18 in front of a massive audience of customers and partners. #artificialintelligence? That's what we have been delivering in the last 20 years. pic.twitter.com/cgjuY30sDI

— ESTECO (@esteco_mF) May 23, 2018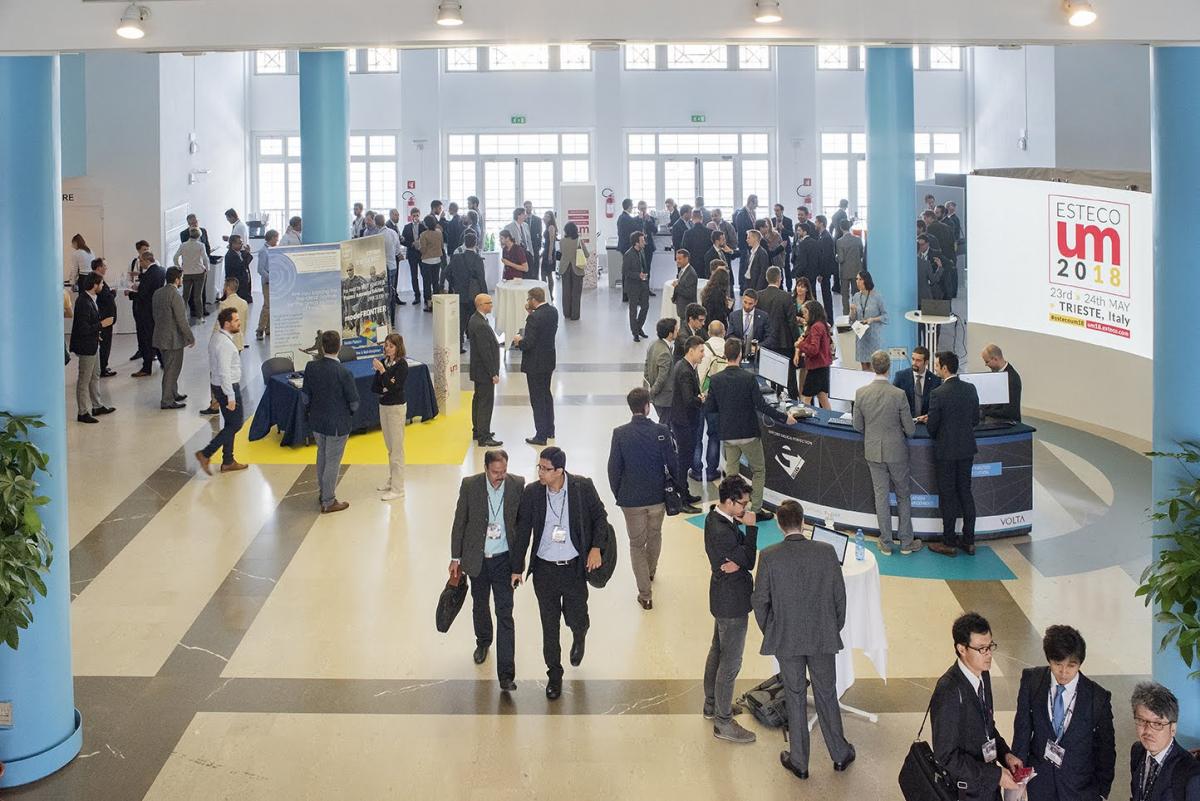 ​On behalf of VOLVO Cars, Mikael Törmänen highlighted how optimization is key to deliver better results starting from early development phases. In their keynote, Bob Tickel and Kevin Brittain described the future of modeling, simulation and optimization at Cummins; Fabien Figueres explained how ESTECO's VOLTA platform helps PSA Group accelerate vehicle development during the numerical design phase. From cars to aircrafts, U.S. Air Force Research Laboratory's Richard Snyder focused on the ongoing challenge to meet stringent performance requirements. Omar Hammami from ENSTA ParisTech illustrated an integrated approach leveraging seep neural network, machine learning and energy for smarter and more autonomous UAV systems.
Volvo's Mikael Törmānen discussed the complicated multi-dimensional nature of engineering data today. #estecoUM18 pic.twitter.com/AxhJihgCuX

— Randall S. Newton (@RSNatWork) May 23, 2018
It was not only about automotive and aerospace. Parallel sessions were dedicated to naval engineering, civil infrastructure, manufacturing and academia with speakers the like of Takuma Kawakami, from Takenaka Corporation, Nukul Sugandhi from Whirlpool Corporation.
The session specifically dedicated to ESTECO Academy users set the stage for a lively round table discussion on "Science, Technology, Engineering and Mathematics (STEM) Professions of Tomorrow". The event, organized in the framework of the proESOF initiative towards Trieste 2020 Euroscience Open Forum, featured experts from ENSTA ParisTech and the University of Trieste, Split and Strathclyde.
Keeping with higher education opportunities, UM18 provided the perfect framework to unveil the new ESTECO Academy Design Competition 2018. Students from universities around the world will get the chance to test their engineering skills by taking up the challenge presented in partnership with Cummins. More details will follow on the ESTECO Academy website in the upcoming weeks. Stay tuned!
UM18 provided plenty of learning opportunities for the industrial users of ESTECO technologies as well. Besides two technical training sessions, two workshops focused on the new features of modeFRONTIER and VOLTA, offering a hands-on experience of the latest release of ESTECO technologies.
#ESTECOUM18 The future of engineering is being written, what's your role in the story? Thanks again for @esteco_mF for having me back in gorgeous Trieste!

— Stan Przybylinski (@smprezbo) May 24, 2018
Replying to the final remark in CIMDATA's Stan Przybylinski keynote speech - The future of engineering is being written, what's your role in the story?, ESTECO's CTO Luka Onesti closed the meeting with a glimpse into the future. Autonomous algorithms, redefined workflow management, enhanced user experience and mobile technologies are the four drivers to lead ESTECO technologies in the years to come.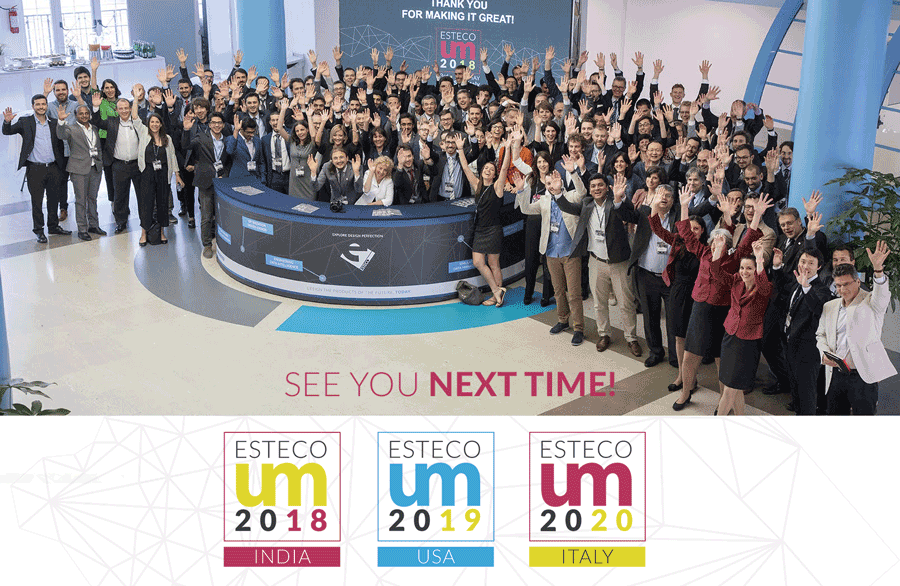 ​